Convert CSV/Excel/TXT files to OFX format
Import into QuickBooks Online, Xero, Sage One, MS Money
Need to convert CSV or Excel files to a format NetSuite, Xero, Quickbooks Online, Microsoft Money imports?
CSV2OFX Converter extracts transactions from CSV or Excel files and creates OFX files ready to import into Microsoft Money, Xero, YNAB, Wave Accounting, NetSuite, Xero, Sage and other accounting and personal finance software importing OFX files.
Import Transactions Easily
Unlike CSV or QIF files, OFX files leave no guesswork for date and numeric formats. Use CSV2OFX converter to parse your date and numbers correctly and convert to widely supported OFX format.
Would like to work in Excel? CSV2OFX can help
Excel is an excellent tool to enter data quickly. Many accounting software packages and online services leave data entry optimizations out, producing slow updating forms. What you can do in Excel in 30 minutes, needs few hours of work in online data entry.
Use CSV2OFX to quickly convert transactions from CSV/Excel (or just copy and paste from excel) to OFX format and import into your accounting software. Check the accounting software knowledge based that it supports OFX import. Xero, Microsoft Money, YNAB, Wave Accounting, Quickbooks Online, Sage One, AccountEdge support OFX import.
Try free
ProperSoft provides free trial (10 transactions limit on the output file) and free support before purchase for all converters, you can verify ALL transactions inside the converter before converting and create a sample file to import into your accounting software to verify before purchase the converter is working. On top of that, we offer 14 days money back guarantee should you experience any issues after purchase and we cannot resolve them for you.
We promise we won't spam, and you can unsubscribe whenever you like.
We are able to utilize the CSV file after conversion since our cloudbase accounting system only accept certain formats for uploads and many other functions. And if a template has been setup and used once, you can find it from your history list easily, so it saves time when you need to use the same setting again and again. In addition, customization is easy for template setting, and you can change anytime once you find out a modification is needed.

Shanshan (Susan) Li (AR Accountant), Dolce Vita Footwear from G2Crowd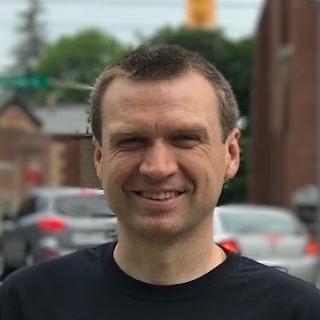 Hi, I'm Sergiy Tytarenko.
I write converters for transactional formats since 2008 and know about all issues and problems QuickBooks, Quicken, Xero and other accounting software have when it comes to importing your transactions.
I live in Whitby, Ontario, Canada since 2003 and originally from Ukraine.